At  German Dagger Dealers we are dedicated professionals buying  on behalf of ethical investment groups, museums and advanced collectors.
We always welcome the opportunity to help with identification of items and valuations.
Contact us today to receive a free informed opinion, offer/valuation with the option of selling if you so wish.
David Mattey started germandaggerdealers in 2008 as a response to the restrictions on selling German ww2 militaria on the major auction platform EBAY.
David's interest in militaria stems from exposure to war films and documentaries starting back in the 1970s. David has visited the battlefields of Europe and countless museums around the globe.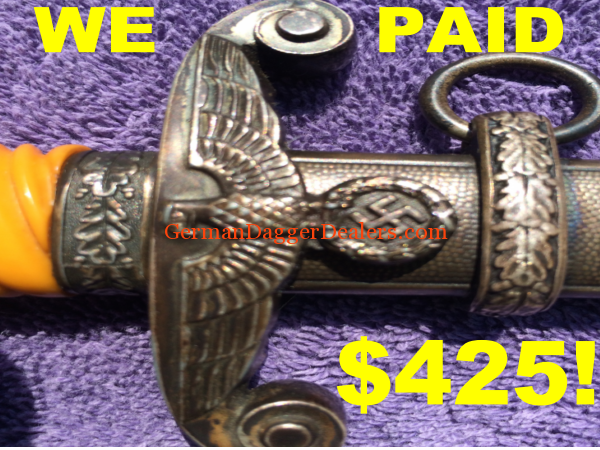 Why Sell To German dagger Dealers.com ? Firstly...
read more
To obtain offers/free valuations or for some friendly , professional advice please click the button below
WW2 Buyer is a buying only website which specialises in the aqusiation of all war relics, which includes:
German Daggers
War Badges
WW2 Uniforms
Visor Hats
Steel Helmets
Luftwaffe
Kriegsmarine
Whermacht Army
Army Decorations