Posted by
admin2
on Oct 8, 2019 in
1933-1945
,
Arbeit Adelt
,
Auktioniere
,
Bayonets
,
British Uniforms field Gear
,
caterpiller badge RAF
,
Daggers
,
F W Backhaus GmbH
,
Felhernhaller
,
German Army Dagger
,
German Militaria
,
Hammered scabbard
,
HUNTING FORESTRY
,
I Buy WW2 Militaria
,
Japan ww2
,
Legally Sell Swords
,
Luftwaffe Dagger
,
Luftwaffe Generals Sword
,
M40 Helmet
,
Militaria
,
militaria auctioneers
,
militaria selling service
,
Militaria South Carolina Columbia
,
Uncategorized
|
0 comments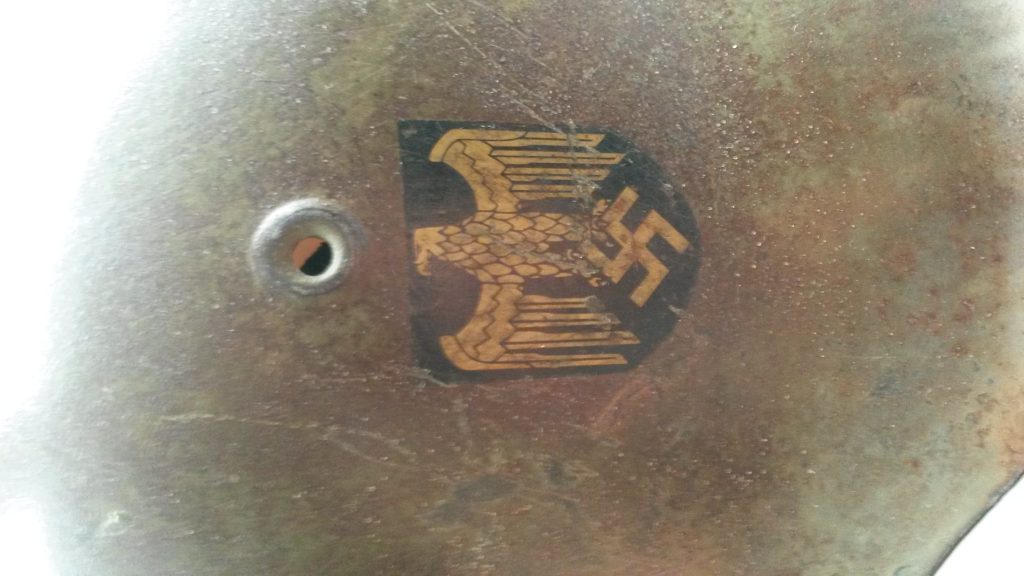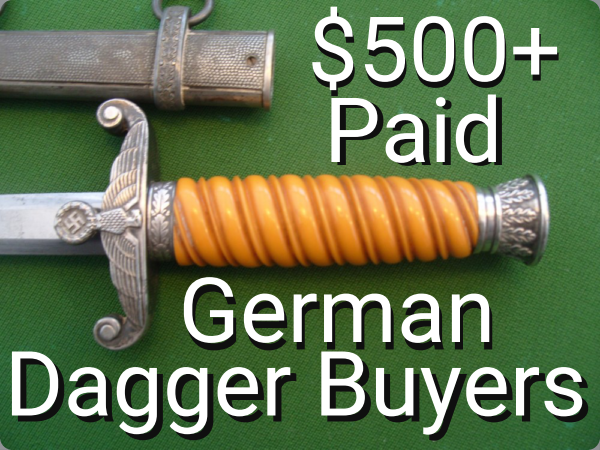 N.s.f.k. and D.L.V. knives urgently required.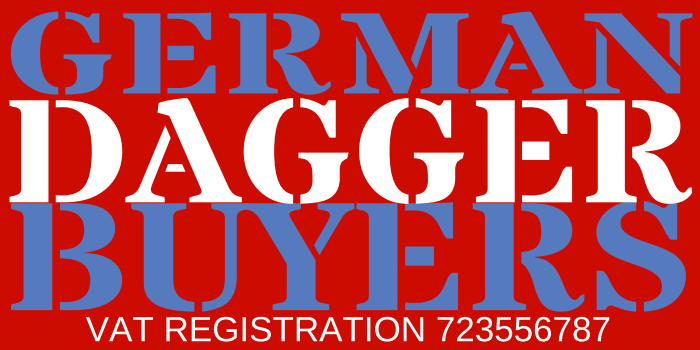 £43,000/$65,000
PAID FOR THE RARE NAZI DAGGERS!
Welcome To German Dagger Dealers.com
We aim to provide one of the very few ethical outlets
for Nazi Memorabilia on the internet.
We do not sell on line.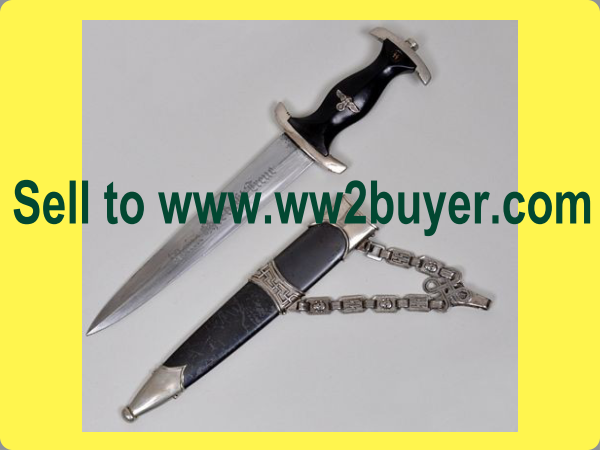 We supply legitimate museum collections.
We dispise anti semitism.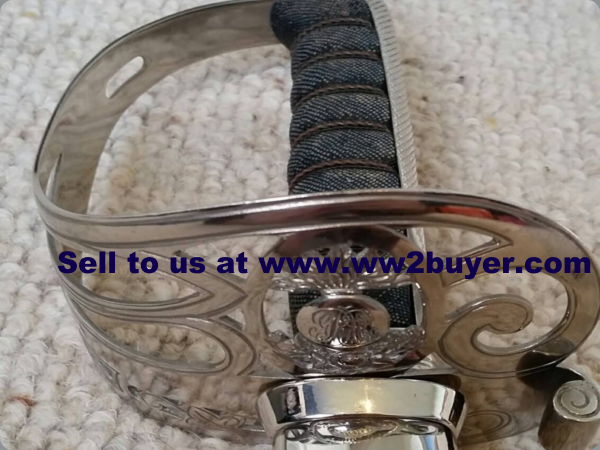 We only require genuine WW1 and WW2 relics
collected and bought home by U.S. and commonwealth Service personnel.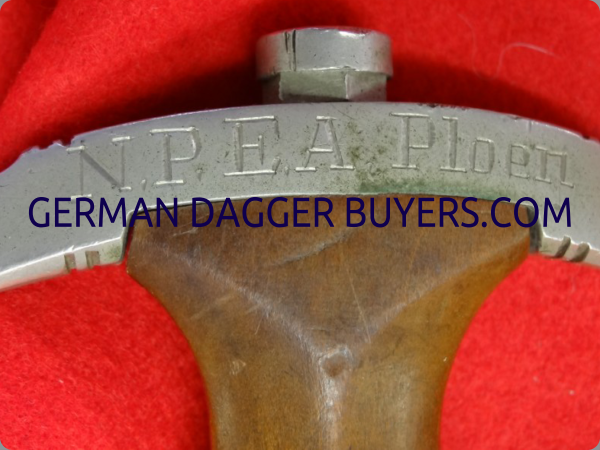 We are never knowingly outbid on items we require.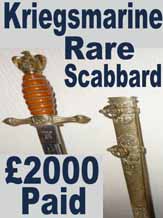 NSFK and DLV Knives are greatly prized by collectors .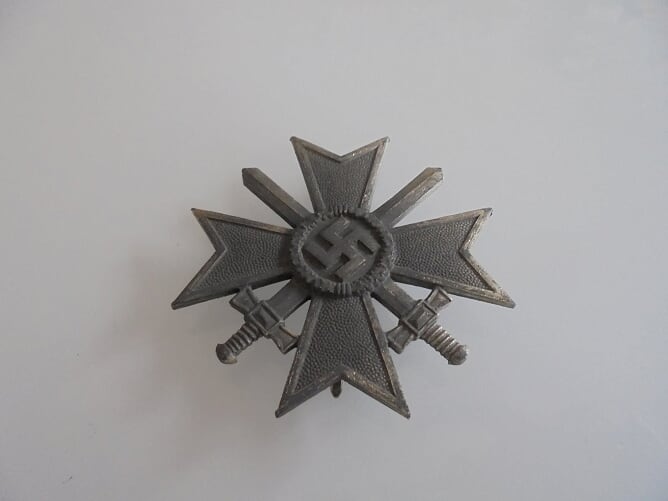 Condition of the DLV Knife or the later NSFK Nive is the over-riding factor when establishing value.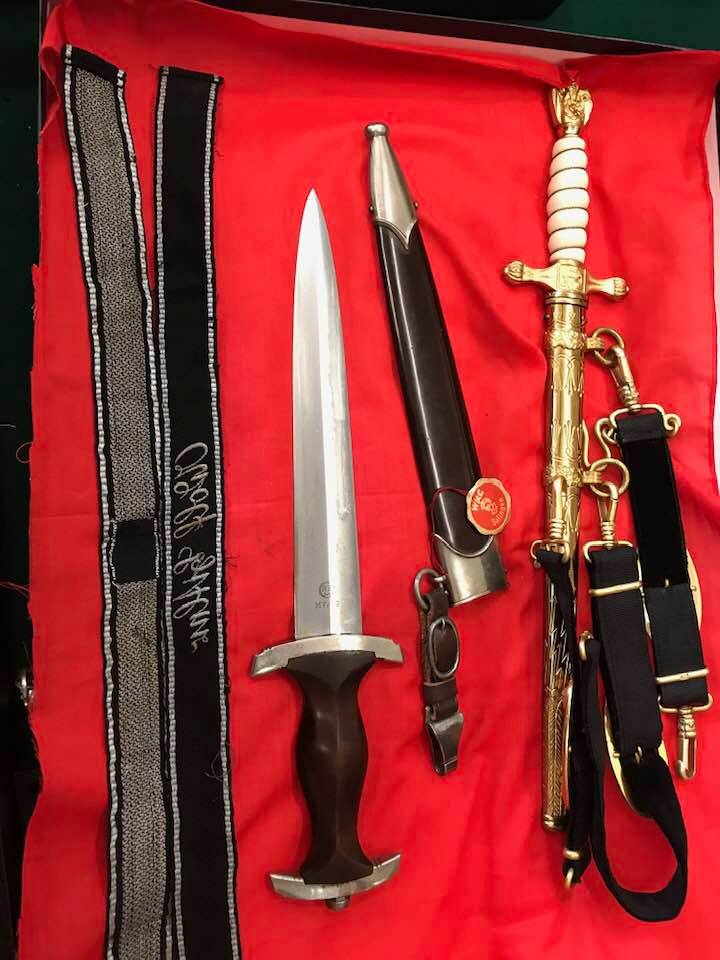 Other sought after attributes of a "Flyers" Knife may include "Personalisation" in the form of unit marks to the scabbard throat and cross-guard.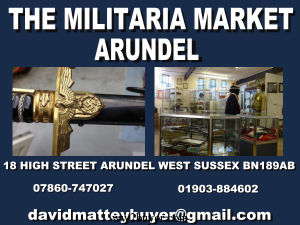 Armoury issued examples of the DLV Knife may include a weapon number which accounted for items whilst outside of the Armoury.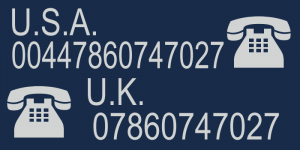 1938 pattern, black scabbard white grip plates, Carl Eickhorn, Dress Dagger, eagle, enlisted mans, ernst derrick witter, Hangers, hanging straps, luftshutze, NS-Dolche, officers, other ranks, Paul Casburg, Paul Weyersberg & Co., Proffesional Valuation Of German Daggers, R.L.B.Daggers, Reproduction, selling militaria, The war and peace show 2013The Militaria DealersMatching #'sAce Militaria Dealer – Deactivated Czech CZ-52, Veteran, WKC, WW11 Daggers, WW11 Knife