Posted by
admin
on Oct 8, 2017 in
ARUNDEL MILITARIA DEALERS
,
Feldernhalle
,
free advice and offers
,
GERMAN BADGES WANTED
,
German Helmet
,
German Helmet Prices
,
German Militaria Buyers
,
Government officials
,
Hammered scabbard
,
Militaria Rhode Island Providence
,
Militaria South Carolina Columbia
,
militaria specialists
,
Military Watch Buyers
,
Modelle der Luftwaffe Dolch
,
National Socialism
,
NPEA Daggers "Mehr sein als scheinen.
,
R.A.D.Daggers
,
RAILWAY DAGGERS
,
Selling German Helmets
,
Selling weapons for cash
,
ss helmet prices
|
0 comments
Why Sell To Arundel Militaria Dealers ?
Firstly we pay your price!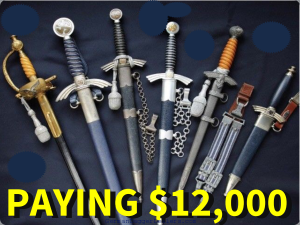 If we were to fail in making a better offer than you can achieve elsewhere
then we would loose your business.
F,A,Q's
Q) Why are we buying Nazi items ?
A) We have a large retail
shop
in a busy location
together with an impressive
online presence consisting of 14 Websites !
Our store is in it's self an unofficial
museum enjoyed by thousands of visitors .
All historical artefacts acquired by
ourselves are strictly for the consumption
of a vetted circle of mature collectors,
ethical investment groups ,museums and historians.
Artefacts are sold exclusively to
carefully vetted buyers
many of whom we have now been
dealing with for more than ten years .
We entirely
distance ourselves from those who would supply
Third Reich Symbols to
fuel Neo Nazi ideological.


Arundel Militaria Dealers
Arundel Militaria Dealers Welcome The Opportunity Of Providing The Very Best Option For Those Wishing To Achieve The Correct Price When Selling Militaria.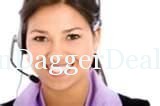 Arundel Militaria Dealer David Mattey Is Waiting To Provide You With A Significantly Better Offer For Your Deactivated Guns ,Medals, Swords, And Badges.
Call David Today And Learn Of The Benefits Of Dealing With A Dedicated Professional.
One Overall Price May Be Offered For Your Entire Collection.
If You Are Not Yet Ready To Sell Make Contact And Learn What Is On Offer.