Why Sell To German dagger Dealers.com ?
Firstly we pay your price!
If we cannot pay a better price than you can achieve 
elsewhere we will not get your business. 
Why are we buying Nazi items ?
We have a large retail
shop
in a busy location
together with an impressive
online presence 14 Websites !
Our store is in it's self an unofficial
museum enjoyed by thousands of visitors .
All historical artifacts acquired by
German Dagger Dealers.com are for the consumption 
 of  a vetted circle of mature collectors,
ethical investment groups ,museums and  historians.
 artifacts are sold exclusively to
a carefully vetted buyers
many of whom we have
dealt with for the last ten years .
German dagger dealers.com entirely
 distance themselves from those who would supply 
Third Reich Symbols to
fuel Neo Nazi  ideological.
As Eye Whiteness's from the Third Reich Period Fade Away Germany Is Finding Itself Able To Tackle The Issue Of Facing It's Dark History .


 History Must Be Recorded Accurately, Artifacts From The Period Such As Those Purchased By Us At German Dagger Dealers Are Museum Worthy Exhibits .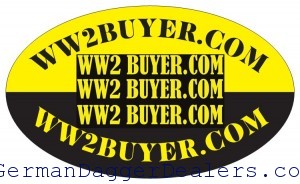 National socialism  museum set to open on site of Hitler's former party headquarters in Munich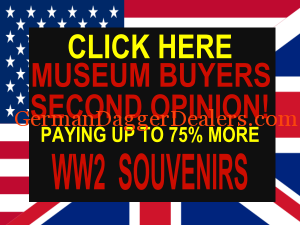 A centre documenting the history of Germany's National Socialism movement is  to open on the site of the former Nazi headquarters.

The information centre and museum will open in Munich, the city that Adolf Hitler once dubbed the 'capital of the Nazi movement'.

  The idea of educating people about Munich's critical role in the fascist leader's climb to power was first suggested back in 1945, soon after Nazi Germany's defeat.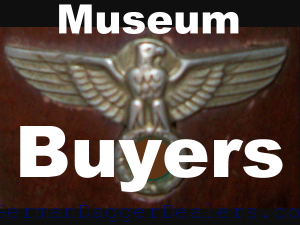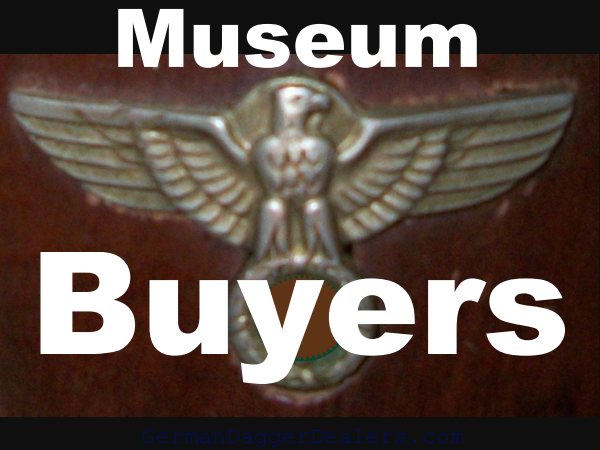 The Munich Documentation Centre for the History of National Socialism will stand out from the traditional constructions around it that Hitler favoured
However the concept has always been marred in controversy , with disagreements over concepts for exhibits, financing, and even what to call it.

After finally being given the go-ahead back in 2001 by the Bavarian government, the white cube-like building is under construction at the site of the Brown House, the infamous Nazi headquarters.