Posted by
admin
on Dec 11, 2017 in
Solingen
,
Solingen-Obligs
,
Spang for Iron Cross EK1
,
SS dagger Cash Buyers U.S.A.
,
SS Dagger specialists
,
SS Daggers
,
ss helmet prices
,
ss helmet valuation
,
T.E.N.O.
,
Tank Battle Badge
,
the militaria dealers
,
Third Reich artefacts
,
Third Reich Dagger Dealers
,
Third Reich Militaria
,
To Sell Daggers
,
TO SELL MILITARIA
,
Uncategorized
,
We Buy Medals
,
We Buy Navy Daggers
,
Who Buys Nazi Memorabilia
,
WW2 German helmet
,
ww2 servicemen
,
WW2 US American Buyer
,
www.themilitariamarket.com
|
0 comments
Why Sell To German dagger Dealers.com ?
Firstly we pay your price!
If we cannot pay a better price than you can achieve
elsewhere we will not get your business.
Why are we buying Nazi items ?
We have a large retail
shop
in a busy location
together with an impressive
online presence 14 Websites !
Our store is in it's self an unofficial
museum enjoyed by thousands of visitors .
All historical artifacts acquired by
German Dagger Dealers.com are for the consumption
of a vetted circle of mature collectors,
ethical investment groups ,museums and historians.
artifacts are sold exclusively to
a carefully vetted buyers
many of whom we have
dealt with for the last ten years .
German dagger dealers.com entirely
distance themselves from those who would supply
Third Reich Symbols to
fuel Neo Nazi ideological.
279 Members as of 12/12/17
FREE REGISTRATION FREE MEMBERSHIP

The militaria market .com dealers association.
In the unregulated world of online militaria trading Customers looking to invest or to sell family heirlooms are increasingly wary .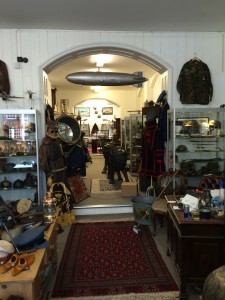 Militaria websites who understand that it may be time to distance themselves from the dishonest sites are free to display and pass on our fee membership banner.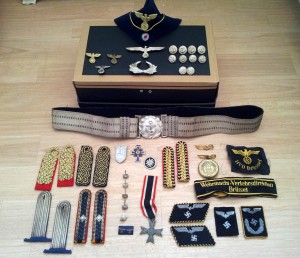 simply cut and paste the distinctive black and white MMDA Logo to give your customers an immediate understanding of your being both trustworthy and ethical the logo may used

Once you have elected to exhibit our trade association logo you will be expected to register your website details for our records .
The banner is and remains the intellectual property of
www.themilitariamarket.com
To retain your membership you are expected to conduct your business in a fare manor .
Items should be accurately described ond offered for sale with a money back guarantee should fault be found with your description.
The militaria market legal advisory can mediate in the event of dealers and customers failing reach agreement .
Please register if you have or you are intending to display our banner.
Join the many today
people surfing the net stop when they find a website that they can trust.
This opportunity is free of any charge and will remain so.