Posted by
admin
on Dec 12, 2017 in
Helmets & Headress
,
mehr sein als scheinen
,
Militaria
,
Militaria Appraiers
,
militaria auctioneers
,
Militaria Rhode Island Providence
,
militaria selling service
,
militaria selling service is tailored
,
Militaria South Dakota Pierre
,
militaria specialists
,
military caps
,
Military Watch Buyers
,
Modelle der Luftwaffe Dolch
,
Museen
,
N.P.E.A.Daggers
,
Narvik Shield
,
National Socialism
,
Payments
,
Portfolio
,
Price Guide German Daggers
,
R.A.D.Daggers
,
R.L.B.Daggers
,
Radio Operator Badge
,
railway dagger prices
,
RAILWAY DAGGERS
,
Red Cross Daggers
,
RLB First Pattern Dagger
,
S.A.Daggers
|
0 comments

Why Sell To German dagger Dealers.com ?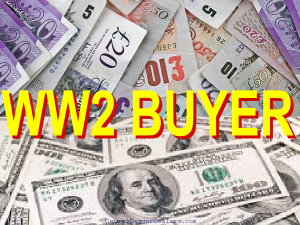 Because we pay your price!
If we cannot pay a better price than you can achieve 
elsewhere we will not get your business.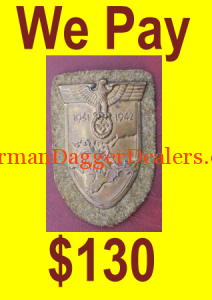 Why are we buying Nazi items ?
We have a large retail
shop
in a busy location
together with an impressive
online presence 14 Websites !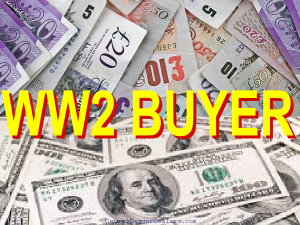 Our store is in it's self an unofficial
museum enjoyed by thousands of visitors .
All historical artifacts acquired by
German Dagger Dealers.com are for the consumption 
 of  a vetted circle of mature collectors,
ethical investment groups ,museums and  historians.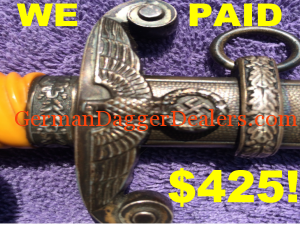 artifacts are sold exclusively to
a carefully vetted buyers
many of whom we have
dealt with for the last ten years .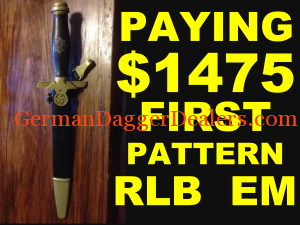 German dagger dealers.com entirely
 distance themselves from those who would supply 
Third Reich Symbols to
fuel Neo Nazi  ideological.
ARUNDEL MILITARIA MUSEUM BUYERS Welcome to German dagger Dealers.
                                    
We occupy a vast large store and connected warehouse in the High Street of The Sussex Castle town of Arundel.

Militaria museum buyers Such as
"The combined services museum"

and
"The National Army Museum Education Department" 
 
Are among many educational facilities which have made direct purchases from us and continue to do so.
  
Our own showrooms  have been likened to a museum by many of the thousands of visitors who enjoy our store from all around the World.

Visitors have the opportunity of seeing and in many cases handling historic "Militaria".
                  
A museum will inspire those of all ages and stimulate their interest in history.
        
Frankly much militaria is best housed in a museum environment .

Typically Nazi items stored at home might not meet with the sympathy or approval of  visitors .

If displayed in a balanced historic, educational setting such as our store
Axis and Allied artefacts do not offend, or shock as they are expected to be seen in a "Militaria" store . 

Battle Souvenirs  
So before you bequest Family Items to a public museum let Gemandaggerbuyers.com provide you with an interesting option . Militaria is highly valued .

We will provide you with the correct researched market value
for your heirlooms.

If it is your wish that they go on public display them look no further.

We will agree to exhibit items and only sell to ethical academic institutions and collectors.