Posted by
admin
on Aug 21, 2018 in
1933-1945
,
A BETTER PRICE FOR YOUR COLLECTION
,
Daggers
,
Valuation Of Helmets
,
Visit our store
,
WAFFEN-LOESCHE
,
Wasserschutzpolizei
,
We Buy Medals
,
We Buy Navy Daggers
,
Who Buys Nazi Memorabilia
,
WW2 German helmet
,
ww2 leather flying helmet
,
WW2 leather Helmet
,
ww2 servicemen
,
WW2 US American Buyer
,
ww2 whermachct Dolch
,
www.themilitariamarket.com
|
0 comments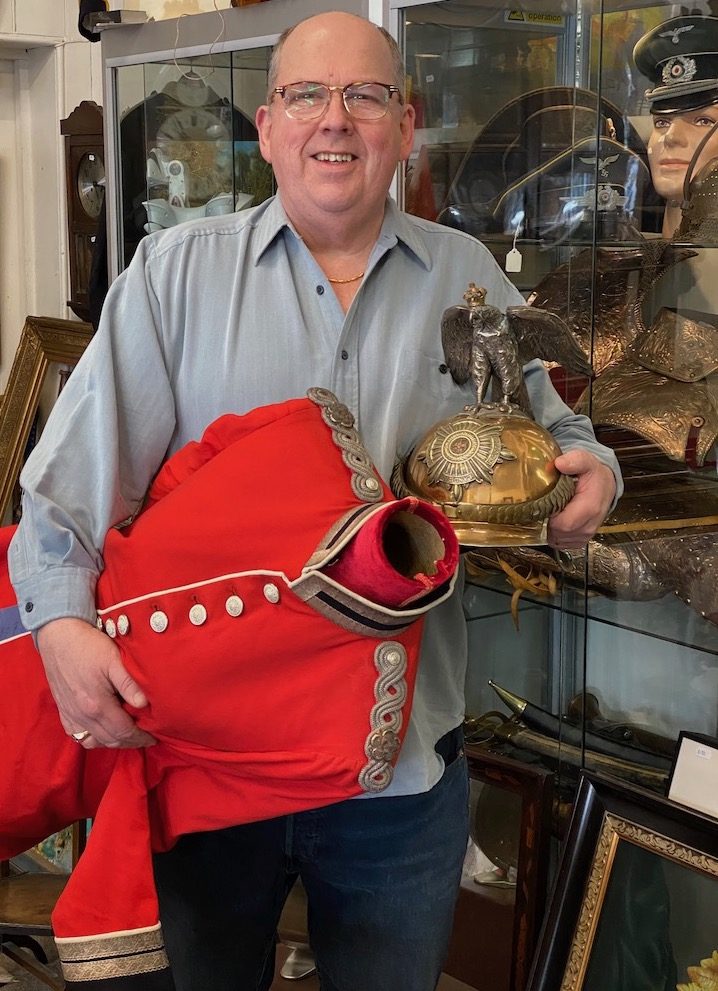 For those of you who are looking for a specialist who buys WW2 items you may just have arrived at the correct website .

David Mattey of German Dagger Dealers    is an active buyer of Medals ,Uniforms ,
 
Paperwork, Badges and of course German Daggers .

German Dagger Dealers operates from a prominent high street store beneath the famous Arundel Castle in southern England . David Buys most of his stock in the United States Of America .. But has purchased From 16 different countries over the last ten years of Internet buying. Do you have an assortment of items to sell or a single military souvenir ?